Typeface Design 
Giorgianna
2017—2018 
Giorgianna is a voluminous high contrast display typeface designed with lusciously smooth curves and beautiful ball terminals. She is full of personality; quirky, sassy and sweet all at the same time. Versatile enough to work on any occasion that requires a big statement.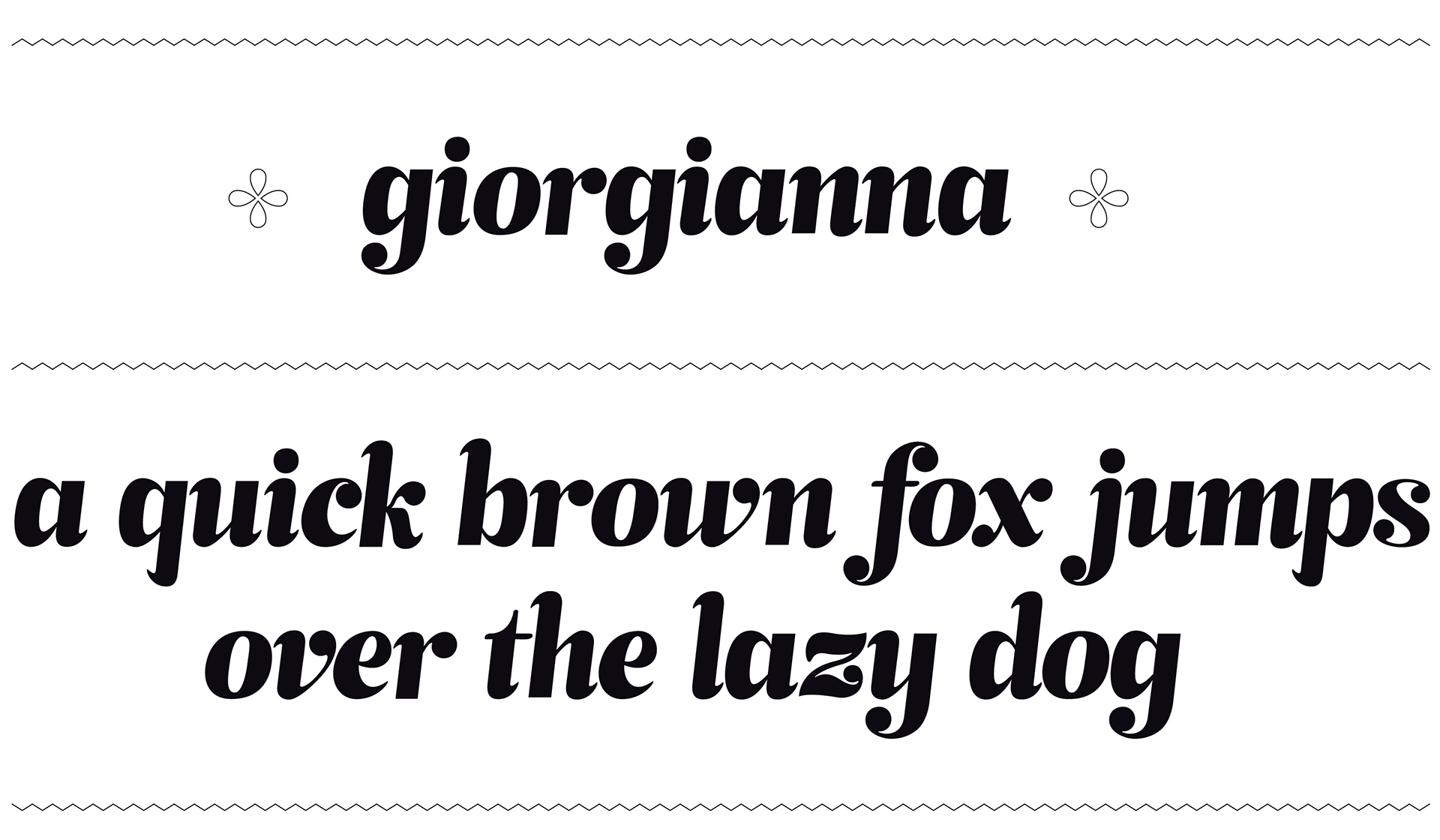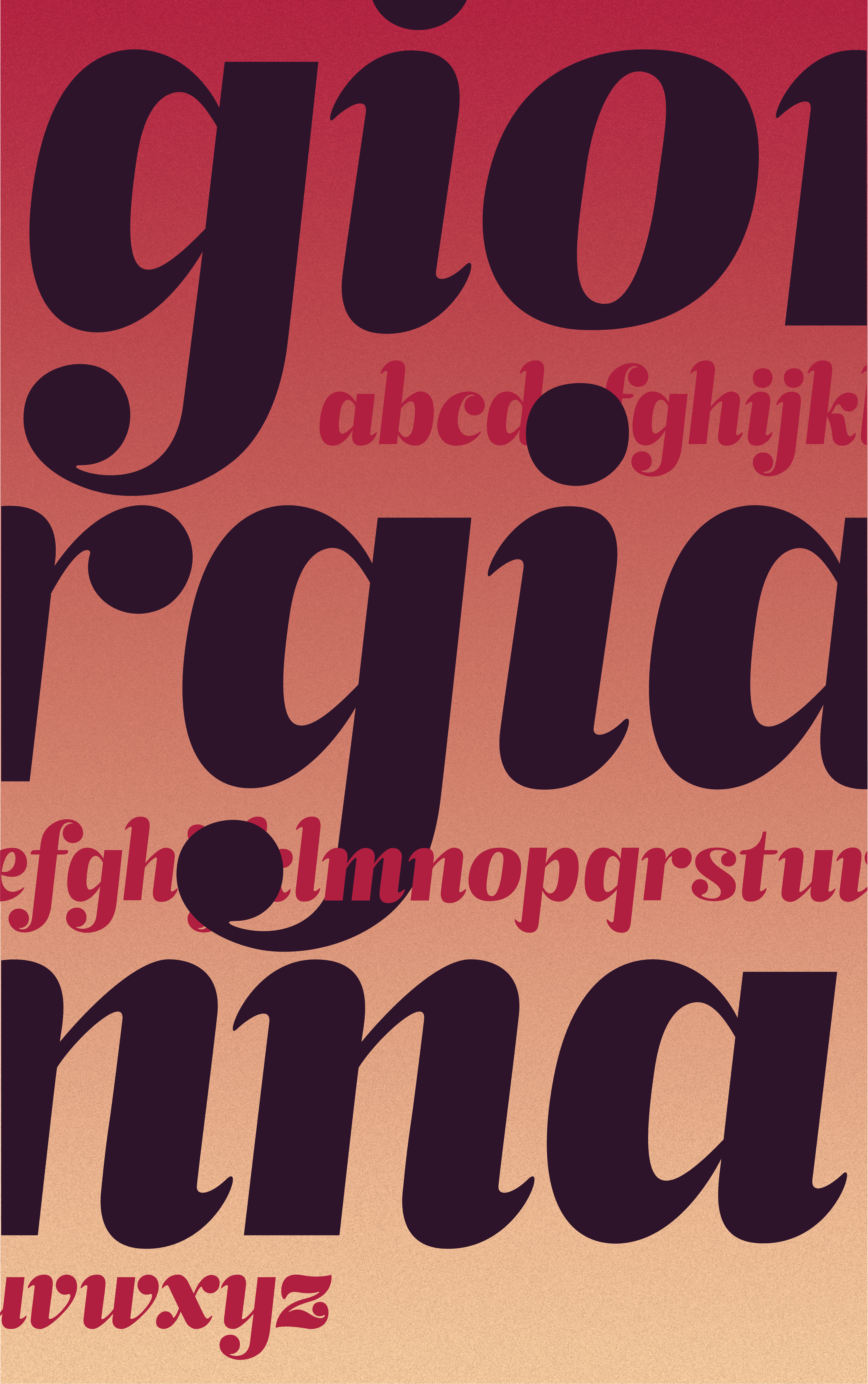 Bright Beyond Belief
2017—2018 
Custom display face for an article about supernovas, stars and constellations.